Why Bamboo
Climate change is reshaping our civilization. How we respond will determine our future. People need natural resources to survive and over 65% of the world's population depends on traditional biomass resources, such as charcoal, for household energy use that is produced unsustainably and is set to increase over the coming decades. Forest management is a key and we believe in bamboo-based solutions.

Timber resources are challenged in the world. Bamboo's fast growing and sustainable attributes make it a champion in replacement of wood products of all kinds, in this instance charcoal.

According to the International Network of Bamboo and Rattan (INBAR), bamboo forest ecosystems can be leveraged to help mitigate climate change, whilst simultaneously providing important biomass for human adaptation and development.

Using modeling and comparison studies, the findings of the INBAR report linked below suggest that bamboo's carbon sequestration rate can equal or surpasses that of fast-growth trees, while at the same time being harvested annually and never clear-cut.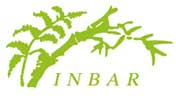 INBAR study please click here to read more.
---